Find Your Fun at our
Open House!
October 5 9am-5pm
It's our Biggest Membership Sale of the Year!
Join during our open house and you'll receive
$0 Enrollment and No Dues 'til 2020!

That's right, when you join this Saturday you can enjoy the rest of 2019 dues-free!

*Offer expires 10/5/19. Some restrictions may apply.
See our Brand New Cardio Equipment!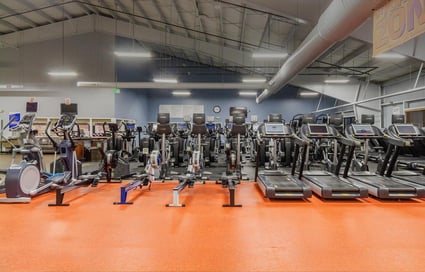 There's always something new at The Arena Club! See our brand new Adaptive Motion Trainers, Upright Bikes and Recumbent Bikes!
Schedule jump time for your kids on our indoor trampoline!
Let your kids jump while you check out the club! Reserve your jump time today! Trampoline times will be offered between 11:30am - 2:30pm.
*Arena Club Trampoline Socks are required and will be provided!

Find Your Fun With Us! Contact us today to reserve YOUR spot at our Open House!