The Arena Sports Factory's "Athlete of the Week" is a scholarship program that recognizes outstanding local high school athletes. Coaches, parents, and community members may nominate an Athlete of the Week to The Arena Sports Factory. Each week The Arena Sports Factory will select a high school athlete based on nominations from area coaches. Weekly winners will receive a performance "Athlete of the Week" t-shirt and may be featured on The Arena Sports Factory's website, Facebook page, road marquee, and print publications. At the end of the school year, a $1,000 scholarship will be awarded to one of the weekly winners to go towards the college of their choice.
Weekly winners will be chosen from students from 9th-12th grade, however the final $1,000 scholarship will be awarded to a senior. The school with the winning "Athlete of the Year" will also receive a two-week team training package that includes speed/weight room for two hours, four days a week for the winner's team for the following season.
We are very excited to be able to honor and recognize our local high school athletes and sports teams, and we hope parents, coaches and students are equally excited and take advantage of this great opportunity.
Nominate an Athlete today!
2018/19 Athletes of the Week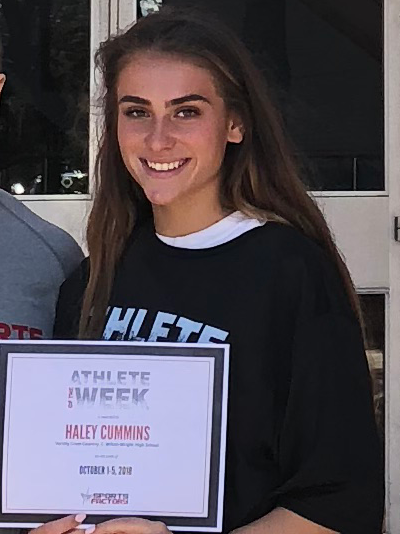 Haley Cummins
October 1-5
Sport: Cross Country
School: C. Milton Wright
Grade Level: Junior
On October 2 2018, Haley won the Chesapeake Division Championships. She won by over a minute and set a course record of 17:29! She is a consistent athlete that always pushes herself. Awesome job Haley!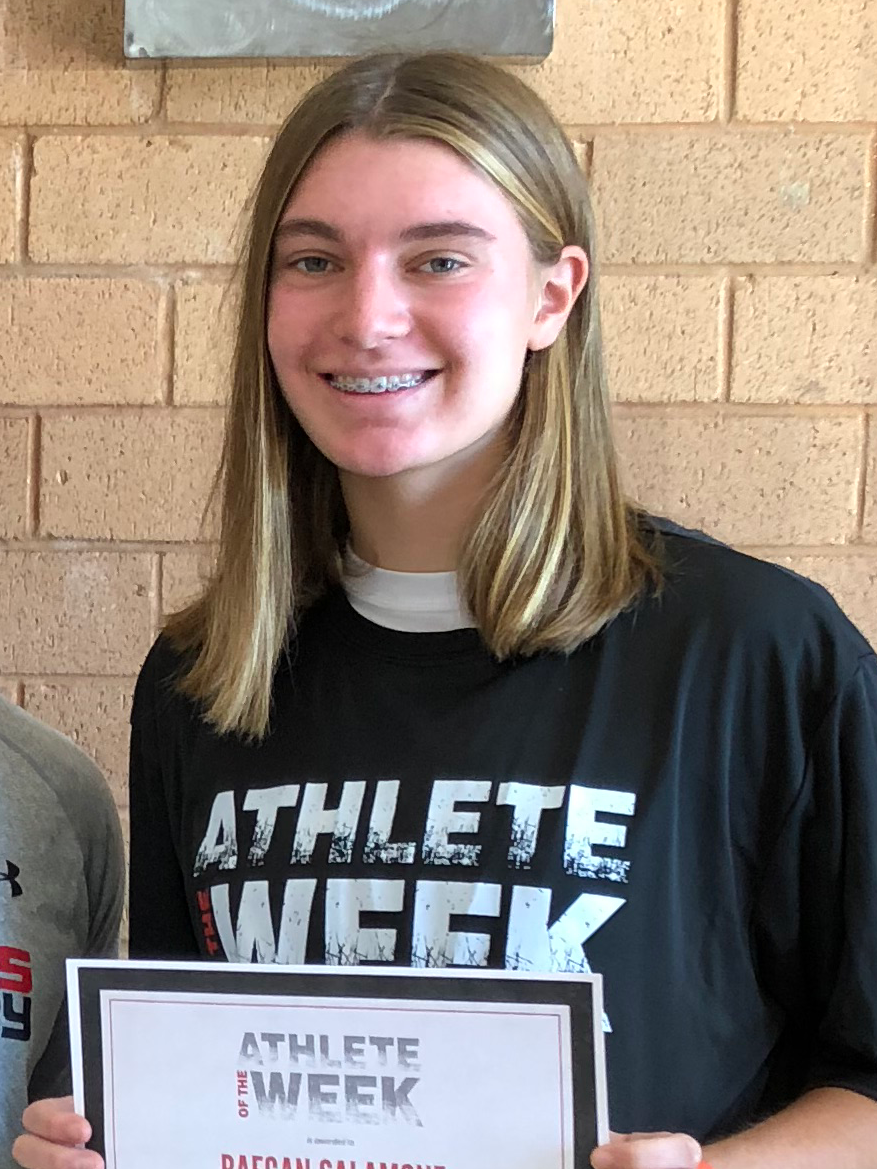 Raegan Salamone
October 8-12
Sport: Soccer
Position: Goalie
School: Harford Tech
Grade Level: Junior
In the first half of Tech's game against Edgewood, Raegan had 6 saves, then in the second half she had 11 shots shot on goal against her and she stopped 10 of those shots. All together she racked up 16 saves, this lead to an ultimate win. She is also looking to be a physical therapist, as she is in the Sports Medicine program and maintains an outstanding 4.0 GPA! Way to go Raegan!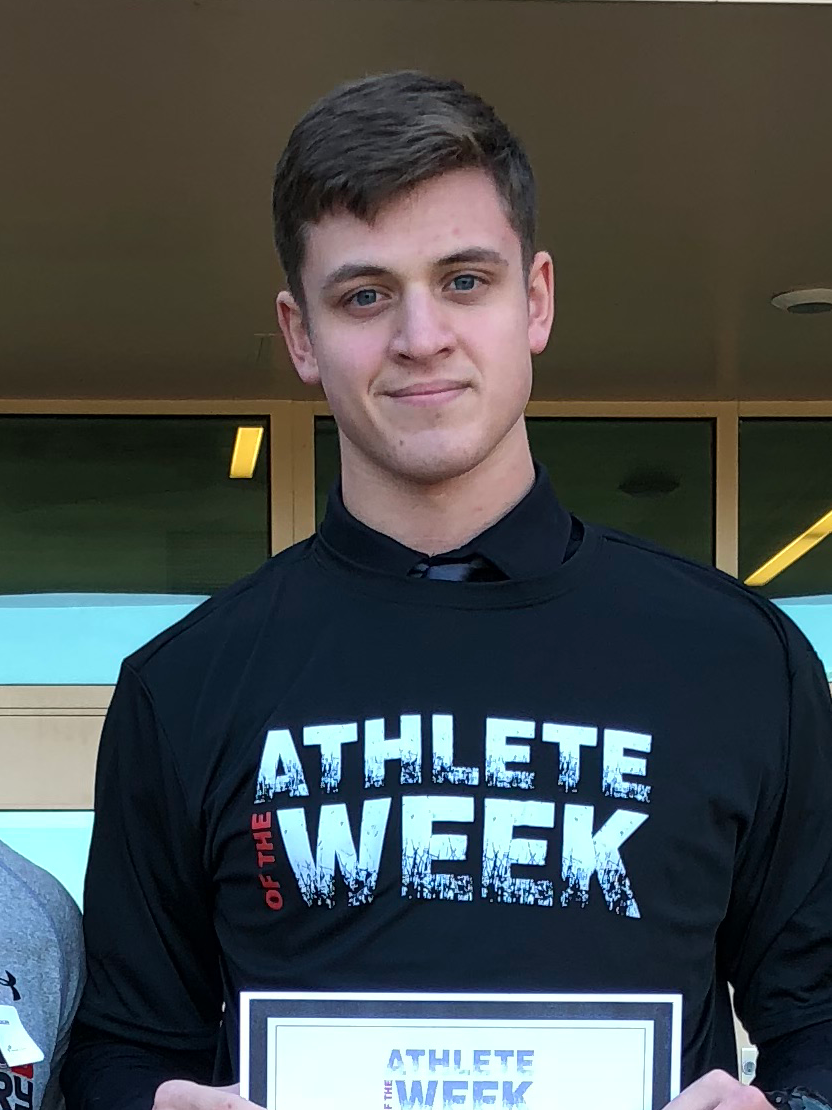 Dylan Shulman
October 15-19
Sport: Men's Volleyball
Position: Middle Hitter
School: Edgewood High School
Grade Level: Senior
Dylan had a stellar game against Patterson Mill. He had 21 kills with an additional 5 blocks and 2 aces. He is also the leader of The Fellowship Of Christian Athletes (FCA). Great job Dylan!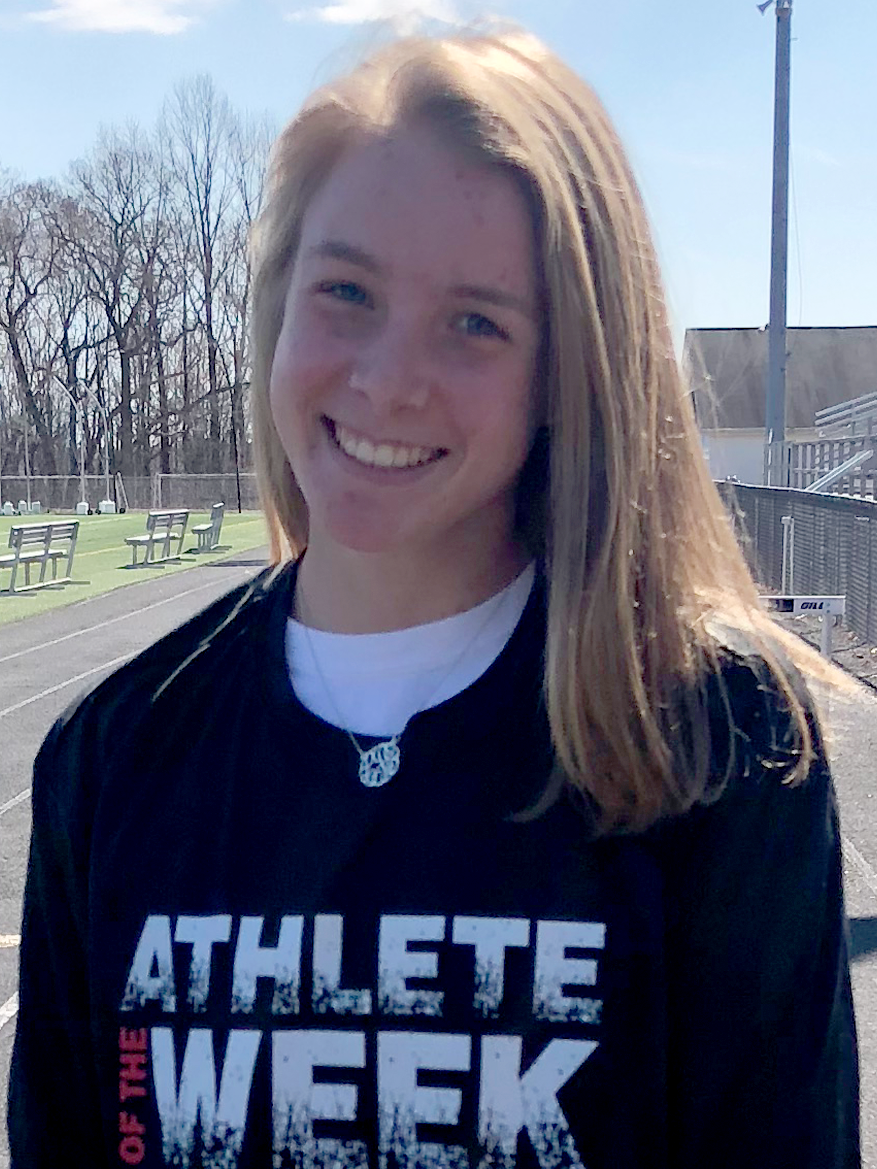 Lindsey Perry
March 4-8
Sport: Track & Field
School: C. Milton Wright High School
Grade Level: Junior
Lindsey won the 3A state championship in the 800 meter run last week. She also earned all state honors in the 1600 meter run by finishing 5th. This was Lindsey's first season of indoor track. Great job Lindsey!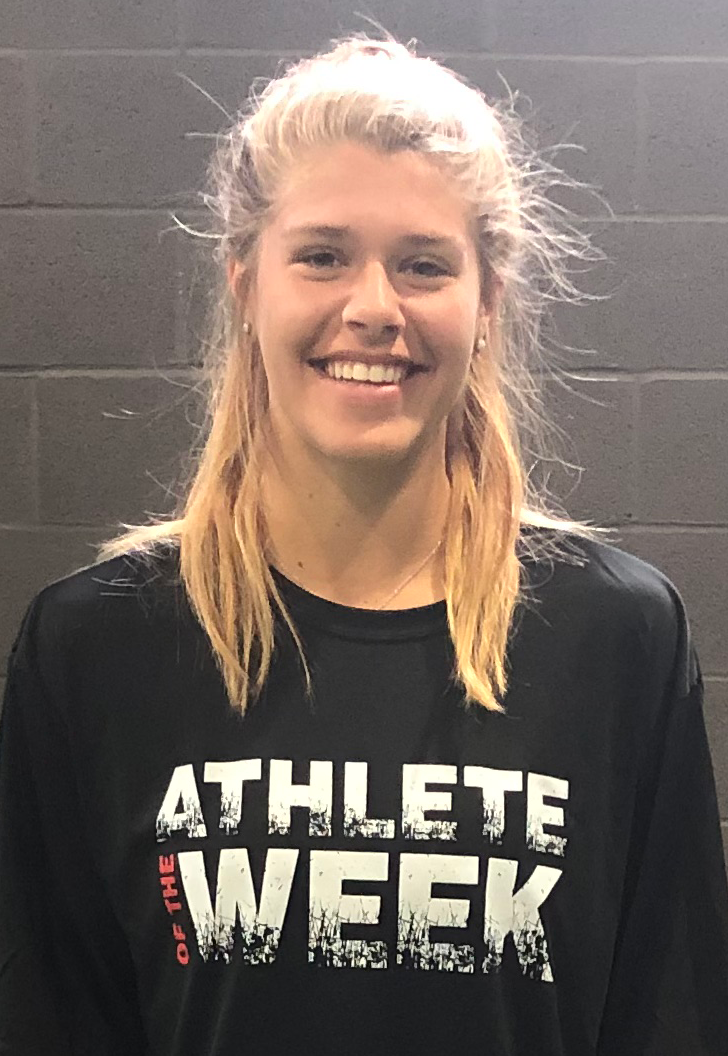 Hannah Leubecker
April 22-26
Sport: Girl's Lacrosse
Position: Attacker
School: FCA
Grade Level: Senior
Hannah is a high school senior, who plays attack for the Northern Maryland FCA's girls varsity lacrosse team. She will be playing on the Women's Lacrosse team at University of Maryland beginning this fall.