Road 2 Success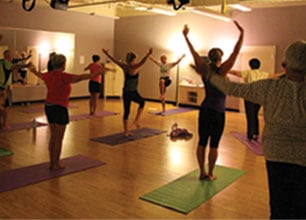 We offer many avenues to reach your fitness goals, and we know navigating your own roadmap to success can be overwhelming at first. When you join The Arena Club, you are not alone in your journey. We want to see you achieve the goals you had in mind when you joined, and that's why we invite new members to a complimentary Road 2 Success planning appointment.
A Road 2 Success session is a one-on-one appointment with our Membership Integration Specialist, who will sit down with you to review your health, your goals, current activity level, and exercise preferences.
We will work with you to devise a comprehensive plan and roadmap to achieving your goals and show you a 3-D image of your body's potential change if you follow your plan. You will leave the session feeling more confident with a clear vision of where to begin.
Fitness Orientation
Learn how to use the fitness floor safely and effectively. New members will be invited to meet with a Fitness Specialist who will provide an introduction to the fitness floor equipment and show you how to properly adjust settings and maximize your workouts. This complimentary session will start you off feeling confident and comfortable exercising on our fitness floor!
Arena Club Program Discounts
Enrolling a child into swim lessons? Want to participate in an adult sport league? Arena Club
Members typically receive a 20-30% discount on most paid programs!
Member Rewards - Perkville
One of the ways we add fun to your membership is through our rewards program where you can earn points for different activities within the Club. You will then be able to redeem those points for great rewards, including gear in our Pro-Shop, personal training sessions, small group training, and more. It's fun, easy, and included as part of your membership!
Community Discounts – Sweat 2 Save
The Arena Club has partnered with many local businesses who offer an exclusive discount to Arena Club Members when you patronize their business and show your Arena Club keytag. This program allows us support other small businesses in our community while providing additional value to your membership.
Looney's | $5 off any purchase of $25 or more
Picket Fences | 1. 20% off individual tax preparation fees for 2017 tax year. (upcoming tax season) 2. Portfolio Report Card (normally $200)
Uncle's Hawaiian Grindz | 10% off entire check on Tuesdays
Mathnasium | 10% off monthly fee & waived assessment
Ninja Abingdon | 10% off per month for yearly membership in Japanese Jujutsu or Karate
Greene Turtle | 10% off purchase at Bel Air or Aberdeen
AT&T / The Wireless Experience | 20% off accessories at The Wireless Experience in Bel Air
Vagabond Sandwich Company | 20% off purchase
Ice World | Buy one public admission, get one public admission free. Not valid Friday nights, up to $10 value.
Fuller & Associates Insurance | Receive a $10 Wawa gift card for allowing Fuller to quote your home and auto insurance
IHRSA Passports
The Arena Club participates in IHRSA (International Health & Racquet Sports Association)'s Passport Program, allowing members to access a worldwide network of health clubs when traveling at a reduced guest fee.
Please visit www.healthclubs.com/passport for more information about this program.
Employee Wellness & Health Insurance Incentives
Many employers and health insurance carriers offer incentives to employees for taking a proactive
approach to health improvement and significantly contribute towards or reimburse health club
membership. We also partner with many local employers to offer a wellness benefit to employees.
Let us help you determine if you are eligible for incentives!