Arena Club Aquatics Championship Wrap-Up | The Arena Club
Arena Club Aquatics in Bel Air, Maryland will send seven individual swimmers and four relay swimmers to the 2019 Eastern Zone Southern Regional Sectional Meet March 28-30.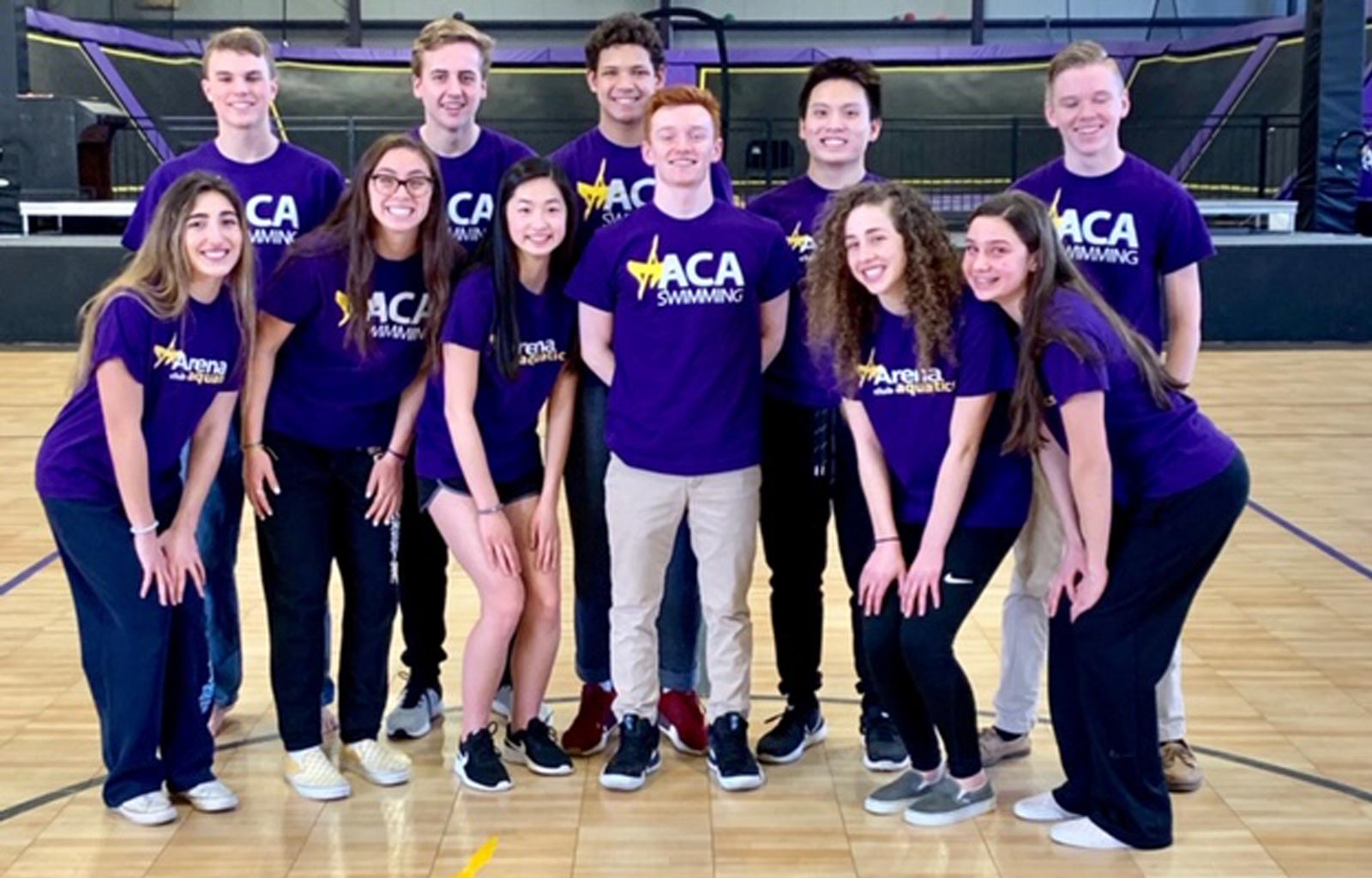 Pictured L-R Back Row: Jennings Tiller, Tyler Reise, Issara Ounnarath, Alan Nguyen, Hugh Stertzel
Front Row: Liz Catrambone, Mia Dvorak, Hannah Chan, Jack Leary, Katerina Lomis, and Adeline Snyder
March 7, 2019 - Arena Club Aquatics will send seven individual swimmers and four relay swimmers to the 2019 Eastern Zone Southern Region Sectional Meet in Christiansburg, VA. March 28th-30th. Individual qualifiers are Hannah Chan, Mia Dvorak, Katerina Lomis, Adeline Snyder, Jack Leary, Alan Nguyen and Jennings Tiller. Swimmers participating in relays will be Lizzie Catrambone, Issara Ounnarath, Tyler Reise and Hugh Stertzel. Collectively, they will swim in 23 events plus nine relays – 5 mens' relays and 4 womens' relays. This group of swimmers represents the largest group Arena Club Aquatics has taken to Sectionals under ASCA Level Five Swim Coach, Betsy Graham.
Swimmers' qualifying times were either achieved at Maryland Senior States or the Maryland High School State Championships meet. During the Maryland Senior States meet, February 21-24 at the Naval Academy, Arena Club Aquatics placed 22 out of 32 teams. Coach Betsy Graham commented on the team's performance and shared, "We had some breakthrough swims and a lot of personal bests during this meet. We are always at a disadvantage with this 4-day State Championship because the High School State Meet is on the same Saturday. We plan for it though, and help the swimmers who make States rest for it as well." Event winners at the Maryland High School State Championships were Katerina Lomis, Jack Leary, and Alan Nguyen who won both the 50- and the 100-meter freestyle.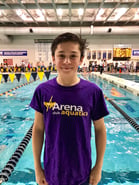 This past weekend at the 14 and Under Maryland State Meet at St. Mary's College, Arena Club Aquatics placed 12th out of the 36 teams. Kade Snyder earned the Boys 11-12 State Champion in the 50- and 100-meter backstroke. Mia Dvorak and Jennings Tiller earned their sectional cuts at this meet. Overall, Arena Club Aquatics took 10 swimmers who achieved personal best times in their events, and the team outscored all of the USA Swim Teams in Harford County.

Kade Snyder
Betsy Graham
Betsy is a certified ASCA Level 5 swim coach both in education and achievement. Her swimming career started in South Texas in high school and carried over to college swimming where she was an NCAA Division I qualifier. Her love for swimming continued on into the coaching realm where she has been coaching for 32 years.
Contact Betsy Graham
Sign up for our newsletter