Tracking your progress is a great way to keep you motivated both in and out of the gym, plus it feels rewarding to see what you have accomplished. The Arena Club offers some fun and convienent methods for following your fitness progress.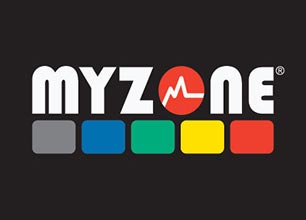 MYZone
The Arena Club offers MYZONE's MZ-3 physical activity belt - Bluetooth enabled, heart-rate based effort tracking device. Many of the Arena Club's Platinum sessions and group fitness classes utilize the MyZone system to help motivate and guide you through workouts to make sure you are getting the maximum result from your efforts. You will also see MyZone television monitors throughout our studios and fitness floor.
The MZ-3 provides you with immediate, motivating feedback on all of your physical activity by displaying your exercise progress and history via the free MYZONE app.
Exercise wearing the MZ-3 to earn MYZONE Effort Points (MEPs). Wearing your belt during all activity, inside and outside of the club, helps you stay on track to get the results you want.
With the MZ-3 you're able to:
Set personal goals each month to stay challenged
Compete with friends on a monthly leaderboard to keep your exercise fun
View your workouts in MYZONE's social network
Encourage friends and stay accountable with those in your network
Share your progress with the world via MYZONE's social media integration

Unlike wrist-worn lifestyle trackers, MYZONE is extremely accurate and inclusive of all exercise efforts. Whether you are doing cardio, group exercise, push-ups, burpees, lifting weights or cycling outdoors, the MZ-3 will give you the fitness credit you deserve.
Enjoy using popular GPS tracking apps such as Strava, or using your own Bluetooth/Ant+ enabled devices, such as the Apple Watch or a Garmin bike computer! The MZ-3 and MYZONE app were built with versatility in mind so your heart rate data can be viewed through these platforms as well. '
Get your MZ-3 at our pro-shop today and start seeing your effort rewarded!
---
Bod Pod
The Bod Pod is considered the best and most accurate tool for fitness enthusiasts or individuals on a mission to decrease fat and track progress. The Bod Pod measures body mass using a precise scale, and volume by sitting inside the Bod Pod.
The Bod Pod is stationed at The Arena Club every 3 months and is a fantastic tool for Personal Training clients or any fitness enthusiast looking to track results. Learn exactly what you are made of and how much fuel (calories) it takes to maintain your current muscle or to lose fat.
Stay tuned for future dates!
Cost: $60 / Member Discounted Price: $50