Top 5 Reasons to Join a Swim Team | The Arena Club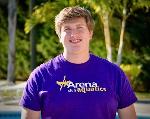 As a coach, and a former swimmer, here are my top reasons why someone should join a swim team!
Brad Hudak, ACA Swim Coach
Everyone has their own reasons for joining a sports team. Many people start playing football, basketball, baseball, or another sport due to its national popularity. Some people are drawn to certain sports because of the fame associated with the game. And some kids join sports simply because their friends do, and they view it as a social outing. Swimming can certainly be a difficult sport to sell to parents and/or kids. Swimming isn't a sport that is commonly featured on SportsCenter. It doesn't always promise fame or fortune to its athletes (besides Michael Phelps most people cannot name one Olympic swimmer). And above all else, swimming is a sport where the athletes have to be extremely devoted to experience the highest levels of success. So why then should kids join a swim team? As a coach, and a former swimmer, here are my top reasons why someone should join a swim team.
There is no other sport that shows individual improvement quite like swimming.
One of my favorite things to see as a coach is the improvement that new swimmers make in such a short period of time. For so many kids, seeing something that is concrete, such as dropping time in an event, opens their eyes to how much better they've gotten. When they can see a measured improvement, it can become a huge confidence boost.


No other sport fits into the "individual" and "team" categories like swimming.
Swimming is so unique because it is not only an individual but a team sport as well. Some kids get nervous competing in a team sport because they feel like they will let the team down, or they aren't good enough to play. Swimming is a sport where the main focus is the individual, and the secondary focus is on the team score. So there isn't the pressure to succeed as much as there is in a traditional team sport.

Swimming is a true lifelong sport.
Swimming doesn't put the pressure, pain, and aches on a body like other sports. It is a sport that any person of any age can compete in. One of my favorite examples of this is our adult lap swimming relay team that consists of 4 swimmers, all 88 or older!


Swimming prepares kids for the real world.
Anyone who swam competitively will tell you that there are many peaks and valleys in swimming. Some of the best life lessons I learned were from swimming. No matter how hard things get, I will never give up.


Swimming is the ultimate example of the phrase, "you get out of it what you put in it."
This is my favorite reason, and one of my favorite quotes. There are many sports where you need to be naturally talented in order to succeed. Many sports require hand-eye coordination, or a large body size. Swimming does not! I have met some phenomenal swimmers who possessed no hand-eye coordination whatsoever, but they did have an extreme work ethic. The best feeling in the world is working hard for something, and then achieving what you worked for. This is the biggest reason why I love swimming. I strongly believe that anyone can have success in this sport, as long as they are willing to put the time, energy, and effort in!
Arena Club Aquatics
The Arena Club promotes a love of swimming through swim lessons, summer swim teams, year-round swim teams, stroke clinics, and more.
Registration is currently open for our summer swim team! Click below to learn more!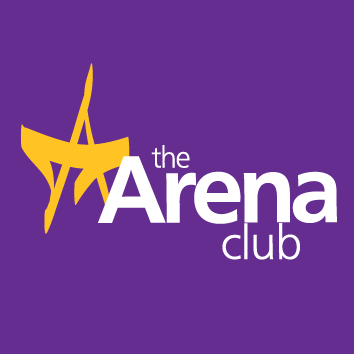 The Arena Club
The Arena Club is a gym club that is dedicated to the health and wellness of residents in Harford County. Our doors are open to people of all ages, health statuses, and walks of life.
Sign up for our newsletter