We want our athletes feel as they are part of a family - a family who wants to see them succeed and is behind them every step of the way. Nothing makes us prouder than seeing our athletes achieve their goals both on and off the field. We are honored to share some of our athletes' accomplishments.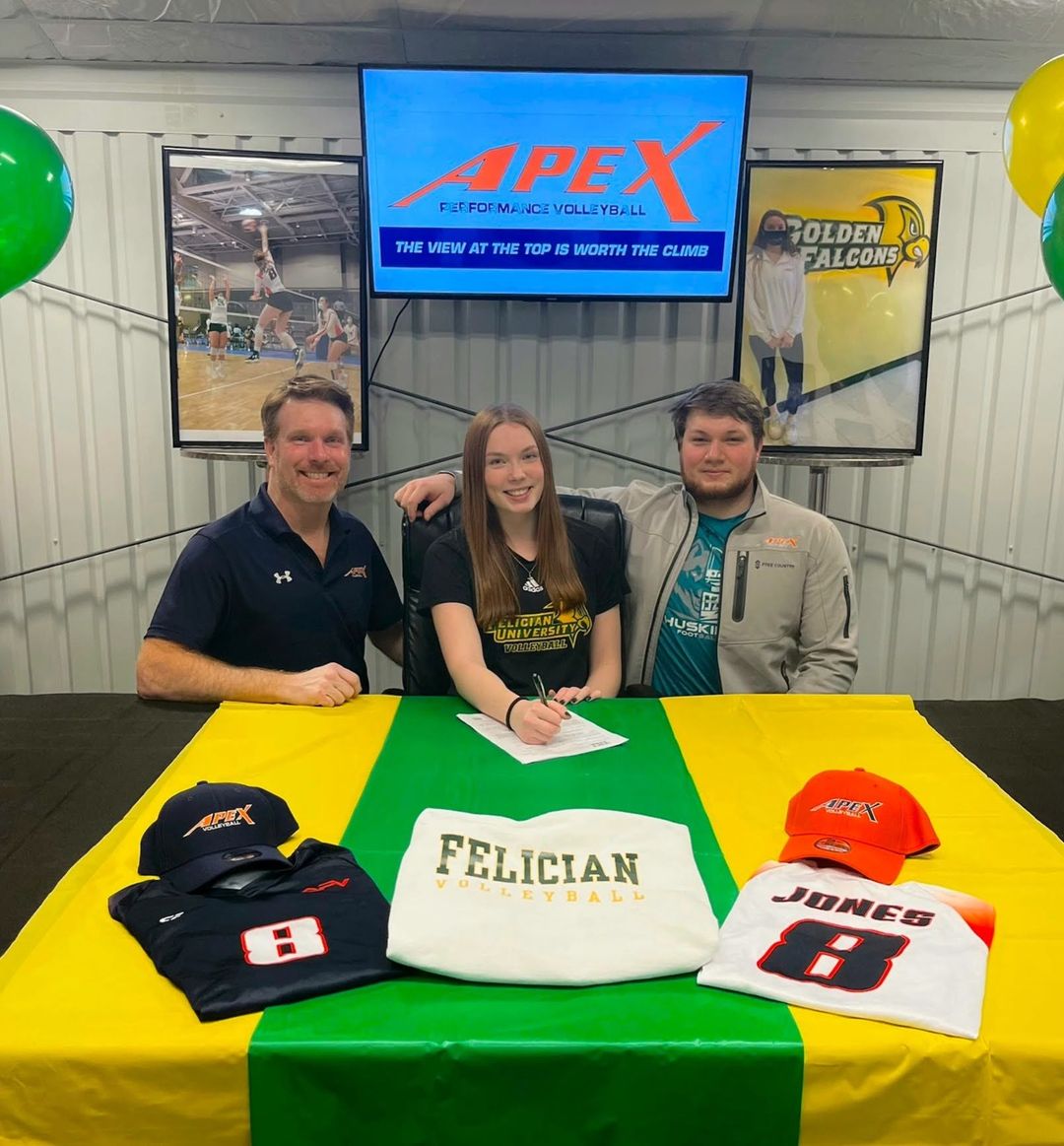 Congratulations to Apex Performance Volleyball and Sports Factory athlete, Cailey Jones, on signing to play volleyball at Felician University!
---
We are proud to have worked with student athletes who have attended the following colleges/universities for athletics:
Salisbury
Louisville
Franklin & Marshall
Providence
Syracuse
Virginia Tech
Wesley
Brevard
Stony Brook
Bowie
Ohio State
Binghamton
Findley
Drexel
UMBC
Maryland
Florida
McDaniel
Frostburg
North Carolina
Naval Academy
Texas A&M
Bridgewater
Lynchburg
Stevenson
Towson
Virginia Commonwealth
Dickerson
Akron
John Hopkins
Bucknell
Vanderbilt
Elon
West Virginia Wesleyan
Loyola College
Air Force
Army
Bryant
Wagner
Wilmington
Elizabethtown
Northwestern
James Madison
Old Dominion
Virginia
Cabrini
Oregon
Washington and Lee
Richmond
Yale
Delaware
Highpoint
Shepard
Temple
Penn State
Syracuse
South Carolina
San Diego State
Professional organizations we have worked with:
Washington Nationals
Baltimore Ravens
Jacksonville Jaguars
Arizona Cardinals
Minnesota Vikings
Oakland Athletics
Milwaukee Brewers
Team USA Women's Lacrosse
United States Figure Skating Association
Are you the next to be MADE IN THE FACTORY?