The MORR System
The Arena Club has joined forces with world-renowned sports performance expert, Chip Smith, to bring elite-level training to athletes in Maryland and the surrounding region.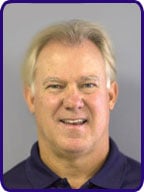 Chip Smith's innovative MORR (Movement, Overspeed, Resistance and Reaction) Sports Performance Training System is used by more professional, Olympic, and elite-level athletes than any other system in the world. Designed to maximize individual results for each athlete, the MORR system isolates sports-specific and position-specific movements with the goal of increasing an athlete's speed, flexibility, efficiency and explosive power.
Chip Smith and his MORR Sports Performance Training System have trained more than 300 current NFL players, 60+ NFL Pro Bowlers, 40+ first round NFL draft picks and four Heisman Trophy winners. Chip's training family members include NFL Pro Bowlers and Future Hall of Famers; MLB and NBA All-Stars; Olympic Champions; NCAA National Champions and thousands of elite and professional athletes across dozens of sports on five continents. The entire Sports Performance coaching staff at The Arena Sports Factory have been trained and certified in the MORR System by Chip Smith.